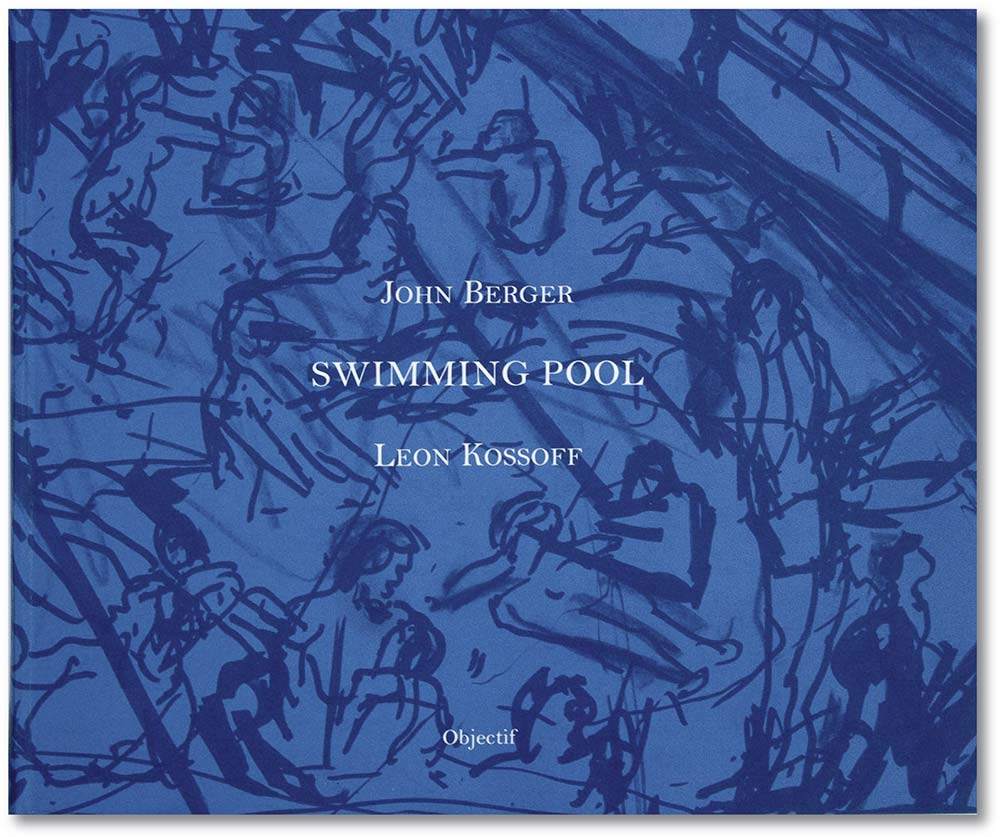 'This is a book about painting and swimming and how touch and voice can make light. It is about the way thoughts can drift to Cambodia and Gaza while doing the lengths in a public pool in Paris; how a Sho paint brush can turn into a bird and how the act of painting and swimming is like starting life all over again. Dive into this essential, desirable conversation between John Berger and Leon Kossoff and you will feel ever invigorated.'
Deborah Levy (from the Introduction)
'Swimming Pool' brings together for the first time the words of John Berger and the drawings of his friend, the acclaimed artist Leon Kossoff.
Coincidentally born just a few miles apart in North East London in Autumn 1926, both men loved swimming pools and respectively wrote about, drew and painted them with a striking fluency and attention to the lived experience of the surroundings. They were fascinated by the playful activity and solitary purpose offered by the swimming pool, the communal nature of this much loved social asset and the wider sense of place these immersive public spaces represent.
John Berger's texts were selected by Teresa Pintó from across the whole range of his writings. They are accompanied in the book by the drawings Leon Kossoff made over a long period of time at his local pool. The drawings, capturing the activity and noise of the swimming baths, were used back in the studio as the foundation for his series of large paintings on canvas, one of which, the Tate's 'Children's Swimming Pool, Autumn Afternnoon' (1971) is featured in the book. To further underline their long friendship a series of letters, exchanged between them in 1995-96, on the subject of drawing, forms an appendix.
'Swimming Pool' has a specially written introduction by Booker shortlisted author (and passionate swimmer) Deborah Levy.
The postscript, an elegiac text full of images of water and memories, is by Yves Berger.
This book was generously supported by The Leon Kossoff Artistic Estate.
ISBN:

978-1-9997123-1-0

Publication:

30th November 2020

Format:

96 pages 180mm x 220mm Flexi-cover with flaps, 13 full-page colour plates
The book can be ordered directly from Objectif or from your local bookshop.
If you have any questions please email john@objectifpress.co.uk
Price: £14.99
Postal charges will be added at the checkout